We offer a variety of professional dog training services.  We offer adult and puppy training programmes as well as customised programmes to meet your individual needs.
Teaching your dog takes consistency and commitment. We design and offer ongoing programmes to give you continued support and are tailored to you and your dog.
Make a pact with your new puppy to teach them the life skills they need to grow into a happy, healthy dog.
Recall, Loose Lead Walking, Focus and Eye Contact, Sit and Stay and how to Settle and Relax are all taught in The Puppy Pact.
We can look after your dog while you're away. The hotel is located in an environmentally friendly area.
You want to teach a dog how to bring things, but you don't know how to do it? Or are you afraid she'll eat something while walking?
We will teach you to train a puppy yourself at home. We give step-by-step instructions and explanations on how to teach a dog.
Obedience lessons and problem dogs
Obedience training provides a number of benefits for you and your puppy. He will learn to behave as you and other members of your family need. Training for obedience from a very early age will prevent the appearance of such habits as jumping on people, inappropriate barking or the desire to gnaw everything in a row.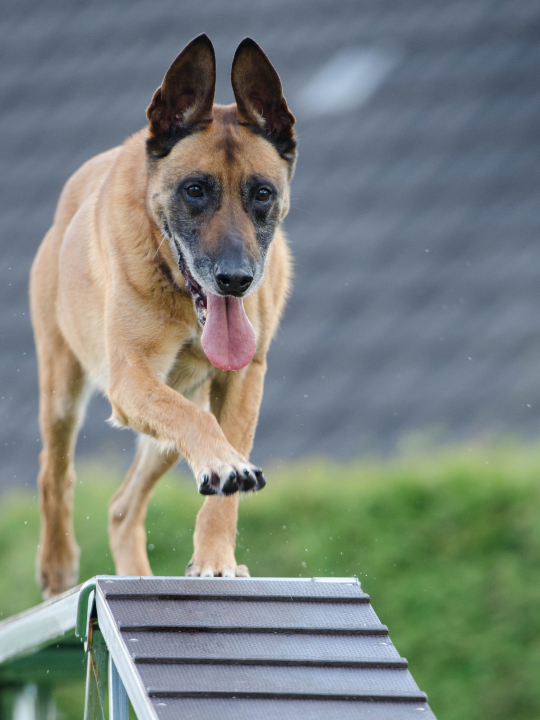 Affordable dog training solutions
The dog school works with any dogs – regardless of whether they are thoroughbred or mestizo, adults or puppies.
"It's the best dog boarding center. Not only my pet dog Ariana was taught, I also got training about controlling her, obedience in general. Great people!"
— Esther Howard, California
"It's the best dog boarding center. Not only my pet dog Ariana was taught, I also got training about controlling her, obedience in general. Great people!"
— Esther Howard, California
"It's the best dog boarding center. Not only my pet dog Ariana was taught, I also got training about controlling her, obedience in general. Great people!"
— Esther Howard, California